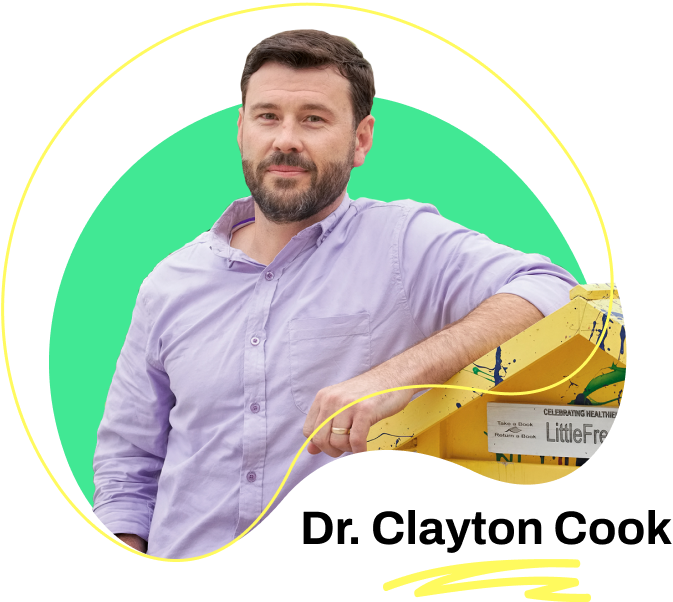 Practical.
Evidence-Based.
Motivating.
"Dr. Cook provided exactly what we needed. Many keynotes may be motivating but rarely do they help people leave with ideas and strategies they can take back and apply tomorrow. Dr. Cook's keynote was both motivational and packed with relatable evidence-based strategies. We laughed and we experienced the seriousness of creating the conditions for successful implementation because as stated students can't benefit from practices they don't receive."
Mary Whitmer, Midwest Suburban Superintendent Association Conference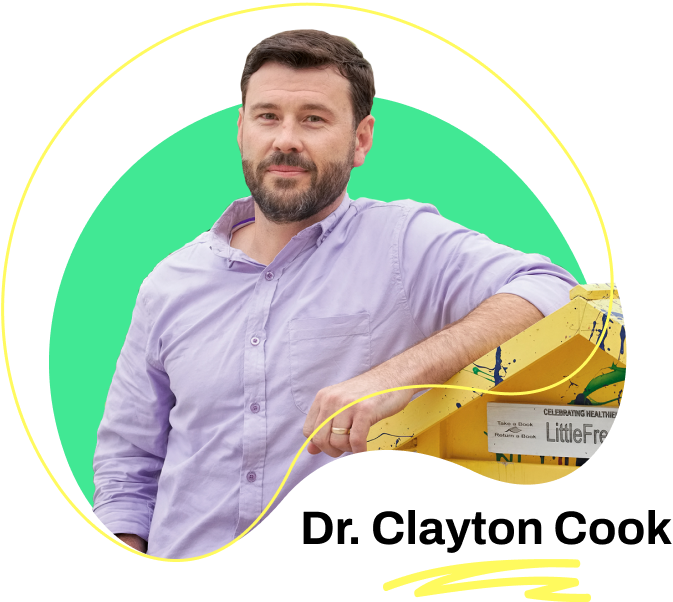 Dr. Cook - implementation scientist, speaker, and
youth mental health advocate
Clay Cook, PhD is an implementation scientist, psychologist, and former paraprofessional and middle school math teacher. He is the Chief Development Officer at CharacterStrong who has spent the past 15 years working in partnership with school systems across the country to support the implementation of effective practices that promote better and more equitable outcomes for students.
Dr. Clay Cook has been a professor and researcher at three universities (Louisiana State University, University of Washington and University of Minnesota) studying topics such as youth mental health, educator well-being and resilience, social-emotional learning, and implementation of evidence-based practices. He has obtained over 20 million dollars in grant funding for his research and published over 100 peer-reviewed scientific articles (link to articles). His research has influenced everyday policy and practice in schools.

He has delivered over 40 keynote presentations and numerous invited breakout sessions to educational leaders (superintendents, district leaders, and principals), teachers, and support staff. His work has been featured in the New York Times, Times Magazine, NPR, Edutopia, and other outlets. His messages about mental health promotion, adult well-being, and evidence-based practices connect with educational audiences across all levels.
EXAMPLE
KEYNOTE

TOPICS
It All Boils Down to
Adult Behavior Change
The outcomes we want to achieve for students boils down to adults changing how they behave to enable students to access higher quality experiences for students. Insights from the science of human behavior change provide leaders with usable knowledge they can leverage to support adult behavior change in the service of achieving better and more equitable outcomes for students.
Youth Mental Health

: Important Before the Pandemic and Critically Important Now

Youth mental health is in a state of crisis. This keynote provides an empowering look at the practices that educators have control over to implement to promote youth mental health in the service of promoting their academic and life success.
Students Cannot Benefit from Practices They Do Not Receive
It is true that students cannot benefit from effective practices they do not receive nor ineffective practices implemented well. Successful implementation of effective practices is necessary for achieving better student outcomes. Thankfully, there is an entire field of implementation science that has generated usable knowledge, tools, and methods to drive successful implementation of effective practices so students are able to access what they need.