Foundations of
Leadership Curriculum
Designed for Grades 6-8
Giving students the tools they need to navigate daily relationships
and positively influence school culture
Preview the
Lessons
Over 90, 60-minute lessons

Engaging activities, videos, and
discussions
Topics unique to the experiences
of a middle school student

Entire curriculum accessible online
Enhance School-Wide Social & Emotional Learning
Peer-to-peer role modeling is one of the most effective ways to shape school culture. The Foundations of Leadership curriculum equips a smaller group of students with the skills they need to demonstrate the prosocial behaviors we want to see across our campus.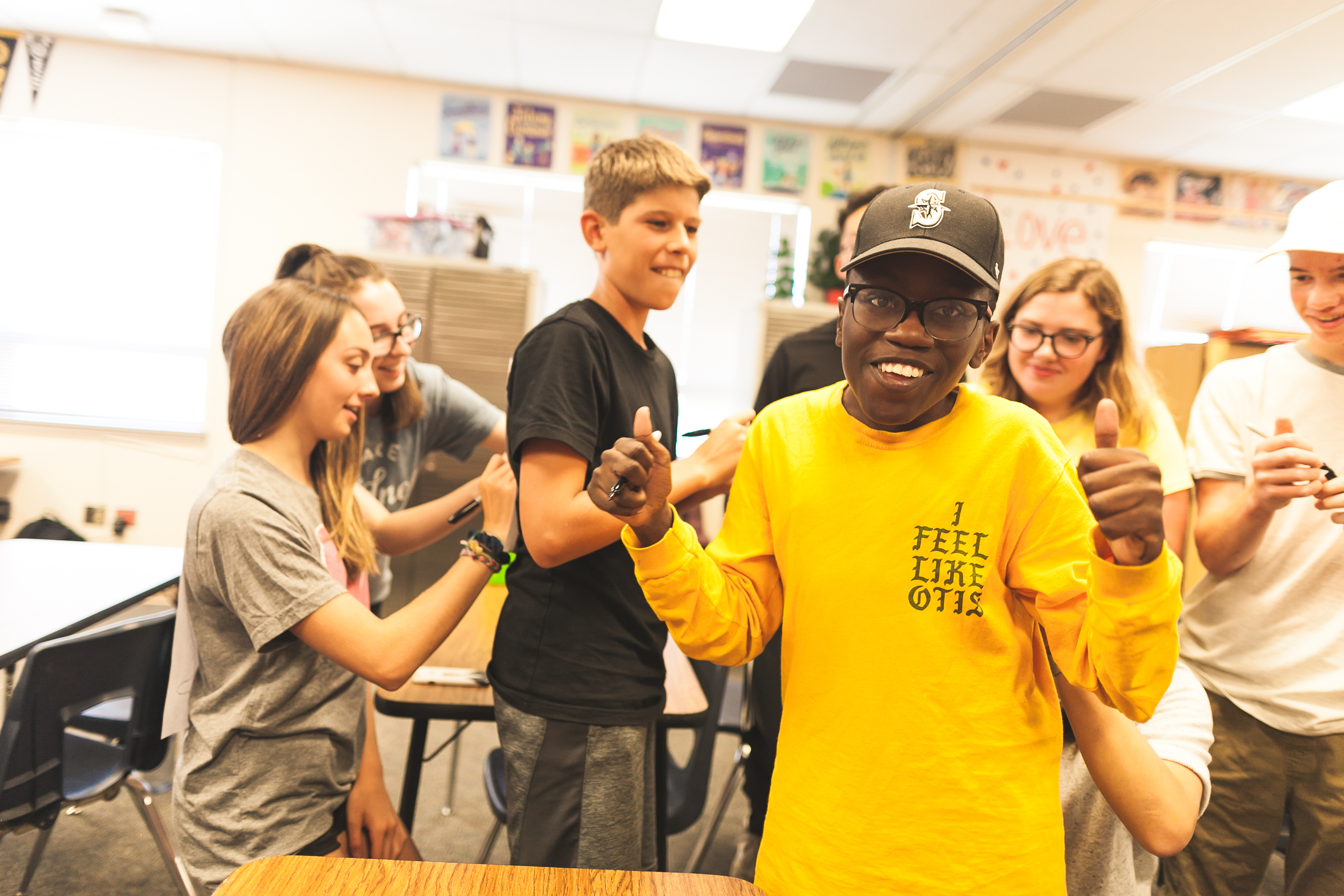 Your Plan for Introducing Foundations of Leadership
Watch the overview video
Take a look at the 2 minute video above on this page to get a quick look at the curriculum
Meet with us to learn about how CharacterStrong can meet your needs
Get added supports
Join an upcoming conference to help support student leadership and teacher readiness
Pricing
Foundations of Leadership Curriculum
$999
*Year 1 pricing
8 units, totaling over 90 lessons

40-Day CharacterDare challenge
Pre-built lesson Packets

Engaging activities, videos, and discussions
Supply list and scope & sequence included

Entirely accessible online
It's more than a curriculum, it's a

culture.
It's more than a curriculum,
it's a

culture.