Webinar
10 Powerful Moments To Get Right This School Year
Every school year we are presented with opportunities to create a magical "moment" that builds culture on our campus. You'll leave this fast-paced webinar with 10 ways to transform mundane matters to memorable moments.
Panelists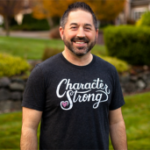 John Norlin
CHARACTERSTRONG CO-FOUNDER
John Norlin is a Co-Founder of CharacterStrong, a Servant Leadership trainer, and motivational speaker. He was Advisor of the Year, taught 5 leadership classes per semester for 10 years at Sumner High, and was an Administrator for the Whole Child.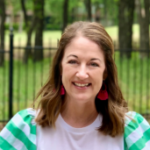 Julie Hinshaw
DIRECTOR OF K-12 EDUCATION
Julie Hinshaw is CharacterStrong's Director of K-12 Education. She's worked as a district SEL coach in Texas and was recognized as a Texas Teacher of the Year. Her passion is rooted in using education as a vehicle to make the world a better, kinder place!
Explore Our Webinar Library
Stay up-to-date on the latest webinars
Subscribe to CharacterStrong webinars here.