∑
Webinar
10 Ways to Appreciate School Staff & Boost Morale
In celebrating Principals Month, we're sharing a great resource from our Principals Back to School Playbook! Join us to learn easy-to-implement ways you can show appreciation for school staff while boosting morale during what can be a challenging month!
Tuesday, October 3rd
9:00 am PST // 11 am CST // 12 pm EST
Panelists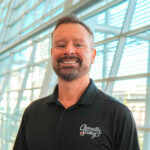 Brian Whitley
NORTHEAST/MIDWEST REGIONAL DIRECTOR
Brian Whitley is the Northeast/Midwest Regional Director for CharacterStrong and brings 12 years of experience working in educational technology and 14 years as a school administrator and counselor. He loves to read, play golf and tennis, work out, is a huge fan of the Green Bay Packers, and is currently in the midst of a Harry Potter and Marvel superhero obsession along with his two sons, 7 & 8. Brian lives in upstate New York with his wife and two children.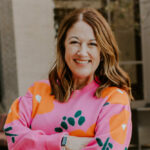 Julie Hinshaw
DIRECTOR OF ELEMENTARY EDUCATION
Julie Hinshaw is CharacterStrong's Director of Elementary Education, where she oversees the creation and improvement of the PurposeFull People curriculum. She has over 15 years of experience in education and holds a M.Ed. in Administration. She served as a classroom teacher in grades 3-8, led her middle school campus to be recognized as a National School of Character, and was recognized as her district's Teacher of the Year. Julie also worked for 2 years as a district-level social-emotional learning coordinator, supporting 10 campuses in their whole-child programming and leading professional development. Julie has been presenting on character development at the district, state, and national level for over 5 years. Her passion is rooted in using education as a vehicle to make the world a better, kinder place!
Explore Our Webinar Library
Stay up-to-date on the latest webinars
Subscribe to CharacterStrong webinars here.