Webinar
3 Classroom Moves That Give Back Time
We know the Winter Season is a busy time! This webinar will provide you with helpful resources for the entire week leading up to Winter Break as well as practical strategies that help provide you with more of your most valuable resource - your time.
Panelists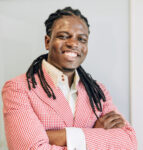 Kemy Joseph
SECONDARY SPECIALIST
Kemy Joseph has been described as a joy master and world-class speaker. Besides earning a Master's in Brain-based Teaching and Learning, plus an Education Specialist Degree in Leadership, he has spent the last two decades directly impacting more than 25,000 students in schools across the country. Surprising facts: Kemy was expelled in 4th grade, led a Kindness Tour across North America on a scooter, and worked with multiple Nobel Peace Prize winners to inspire youth social change initiatives in over 40 countries. Today, as a CharacterStrong Secondary Specialist, he uses his wide array of lived experiences to help increase inclusion and belonging in school communities.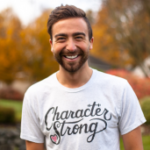 Houston Kraft
CHARACTERSTRONG CO-FOUNDER
Houston Kraft is a professional speaker, leadership consultant, and kindness advocate who speaks to middle schools, high schools, colleges, and businesses nationally. He has spoken at over 500 events and counting.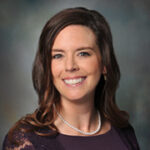 Katherine Pastor
DIRECTOR OF SCHOOL SUPPORTS & OUTREACH
Kat has passionately served as a student and educator advocate for over 20 years in the roles of coach, student council advisor, school counselor at the secondary level and financial aid counselor/coordinator of student employment and adjunct professor at the post-secondary level. Through Kat's leadership, her school counseling department received both state and national recognition, including ASCA RAMP recognition in 2020. Kat has facilitated professional development and learning with various state and national associations, along with individual schools and districts. She holds a Bachelor of Science in Psychology, a Masters in Education in Student Affairs and School Counseling from Northern Arizona University. Kat was named the ASCA 2016 School Counselor of the Year and Northern Arizona University's President's Alumni Awardee in 2021.
Explore Our Webinar Library
Stay up-to-date on the latest webinars
Subscribe to CharacterStrong webinars here.