Webinar
3 Relational Practices to Start the School Year
Looking for an evidence based guide to building strong relationships this school year? Join CharacterStrong Meredith Lee & Melissa Rosario for a practical webinar that will leave you with a relational playbook to start the year.
Panelists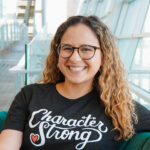 Melissa Perez-Rosario
ELEMENTARY SPECIALIST
Melissa Rosario is an Elementary Specialist at CharacterStrong. In her role, she helps to improve CharacterStrong's PurposeFull People curriculum. She has worked as an elementary educator for over 5 years. She earned her Master's Degree in Educational Leadership from the University of Central Florida where she wrote and presented a policy analysis on Character Education in Florida at various research forums.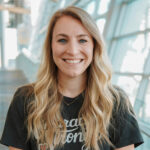 Meredith Lee
DIRECTOR OF PROFESSIONAL LEARNING
Meredith has worked in education for ten years, first as a classroom teacher and then as an instructional coach where she discovered a passion for working with teachers. She believes that teachers are the center of the magic of what happens in classrooms and has conducted many professional learning opportunities for and alongside educators that aim to make classrooms safe, loving, and democratic spaces for growth. Meredith now serves as the Professional Learning Specialist for CharacterStrong.
Explore Our Webinar Library
Stay up-to-date on the latest webinars
Subscribe to CharacterStrong webinars here.