Webinar
3 Strategies to Reduce Problem Behavior
Are you noticing an uptick in problem behavior with your students? You are not alone! The Fall months are some of the toughest times for students who are struggling to model positive behavior. This webinar will give you 3 practical strategies to reduce problem behavior.
Panelists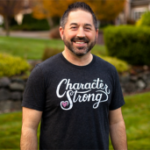 John Norlin
CHARACTERSTRONG CO-FOUNDER
John Norlin is a Co-Founder of CharacterStrong, a Servant Leadership trainer, and motivational speaker. He was Advisor of the Year, taught 5 leadership classes per semester for 10 years at Sumner High, and was an Administrator for the Whole Child.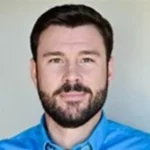 Dr. Clayton Cook
CHIEF DEVELOPMENT OFFICER
Dr. Clay Cook holds the John and Nancy Peyton Endowed Chair in Child and Adolescent Wellbeing at the University of Minnesota and was a Professor of Educational Psychology in the College of Education and Human Development. He has extensive research and practical experiences involving the implementation of multi-tiered systems of support to promote children's social, emotional, and behavioral wellbeing as the foundation for academic and life success. He is now the Chief Development Officer at CharacterStrong.
Explore Our Webinar Library
Stay up-to-date on the latest webinars
Subscribe to CharacterStrong webinars here.