Webinar
3 Things Your Staff Aren't Telling You (But You Need to Hear)
We all want to serve and empower our staff, but how do we know if they are getting the support they need? Join CharacterStrong Co-Founders John Norlin & Houston Kraft as they share practical ways that can help you decipher what your staff needs and how you can actively assist them. During this webinar Houston & John will give 3 practical strategies that you can implement following the webinar.
Panelists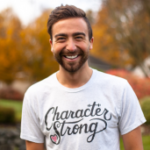 Houston Kraft
CHARACTERSTRONG CO-FOUNDER
Houston Kraft is a professional speaker, leadership consultant, and kindness advocate who speaks to middle schools, high schools, colleges, and businesses nationally. He has spoken at over 500 events and counting.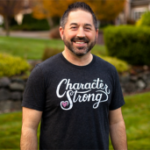 John Norlin
CHARACTERSTRONG CO-FOUNDER
John Norlin is a Co-Founder of CharacterStrong, a Servant Leadership trainer, and motivational speaker. He was Advisor of the Year, taught 5 leadership classes per semester for 10 years at Sumner High, and was an Administrator for the Whole Child.
Explore Our Webinar Library
Stay up-to-date on the latest webinars
Subscribe to CharacterStrong webinars here.