Webinar
5 Low Burden & High Impact Engagement Strategies
Join CS Co-Founders as they share 5 Low Burden & High Impact engagement strategies that you can implement immediately to create a school and classroom where students want to come each day.
Panelists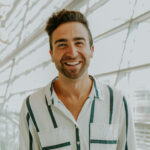 Houston Kraft
CHARACTERSTRONG CO-FOUNDER
Houston is a speaker, author, and kindness advocate who has spoken at over 750 schools or events internationally. In 2016, he co-founded CharacterStrong - curricula and trainings that help teach social and emotional skills to over 10,000 schools globally across all 50 states and over 35 countries. In 2019, his face was featured on Lays BBQ chip bags as someone who helps "spread smiles." In 2020, his first book Deep Kindness was published by Simon & Schuster. In 2023, Be Kind: A 52-Week Journal for Practicing Kindness was released. He has been featured on Good Morning America, CNN, Hallmark, Katie Couric, and more as an expert on developing a more empathetic, kind world. His mom is his hero and her best life lesson is to "hug like you mean it."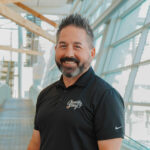 John Norlin
CHARACTERSTRONG CO-FOUNDER
John Norlin is a Co-Founder of CharacterStrong, a Servant Leadership trainer, and motivational speaker. He was Advisor of the Year, taught 5 leadership classes per semester for 10 years at Sumner High, and was an Administrator for the Whole Child.
Explore Our Webinar Library
Stay up-to-date on the latest webinars
Subscribe to CharacterStrong webinars here.