Webinar
5 Low-Burden, High-Impact Strategies for Positive School Culture
We will cover 5 practices that are easy to implement by staff that result in positive impacts on the overall culture of your school. You don't want to miss this practical training!
Panelists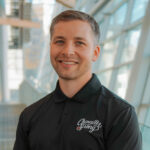 A.J. Hostak
DIRECTOR OF SCHOOL SUPPORT
A.J. is a Director of School Support at CharacterStrong and has ten years of education experience as a classroom teacher and experiential educator. He has worked with 3rd-grade students-adult educators and specifically 5-12 in the classroom. His Masters in Communication and Leadership influences his work to bring support to all facets of education.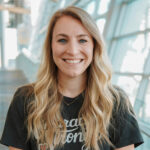 Meredith Lee
DIRECTOR OF PROFESSIONAL LEARNING
Meredith has worked in education for ten years, first as a classroom teacher and then as an instructional coach where she discovered a passion for working with teachers. She believes that teachers are the center of the magic of what happens in classrooms and has conducted many professional learning opportunities for and alongside educators that aim to make classrooms safe, loving, and democratic spaces for growth. Meredith now serves as the Professional Learning Specialist for CharacterStrong.
Explore Our Webinar Library
Stay up-to-date on the latest webinars
Subscribe to CharacterStrong webinars here.