Webinar
5 Powerful Activities to Do With Your Staff or Students this Year
We know the power of education relies on the experiences we can create for others. Join us as we show you some powerful activities you can facilitate to make the most of this coming school year for both students and staff.
Panelists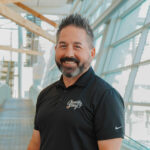 John Norlin
CHARACTERSTRONG CO-FOUNDER
John Norlin is a Co-Founder of CharacterStrong, a Servant Leadership trainer, and motivational speaker. He was Advisor of the Year, taught 5 leadership classes per semester for 10 years at Sumner High, and was an Administrator for the Whole Child.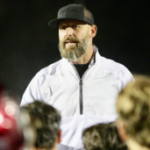 Don Bartel
DIRECTOR OF STUDENT LEADERSHIP & ATHLETICS
Don Bartel has been a teacher and coach in Washington state for 25 years. He has served as a head coach for 17 years; and was the head football coach, leadership teacher, ASB adviser, and activities coordinator at Eastlake High for 8 years.
Explore Our Webinar Library
Stay up-to-date on the latest webinars
Subscribe to CharacterStrong webinars here.