∑
Webinar
5 Traits of Highly Effective School Principals
Celebrate School Principals during the month of October! What do incredible school principals do differently? Hear from former Principal, Brandon Bakke and current High School Principal, Jason Smith on 5 Traits of Highly Effective School Principals!
Thursday, October 26th
12 pm PST // 2 pm CST // 3 pm EST
Panelists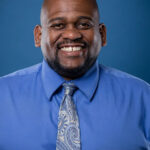 Jason Smith
PRINCIPAL
Jason Smith is a distinguished High School Administrator with a remarkable tenure of over 20 years in Washington State. Recognized for his outstanding leadership, he has earned the prestigious titles of Principal of the Year by the Association of Washington State Principals and Jostens National Renaissance Principal of the Year. Currently, he is the Principal at Rogers High School in Puyallup, Washington.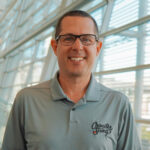 Brandon Bakke
DIRECTOR OF SECONDARY EDUCATION
Brandon Bakke is the Director of Secondary Education for CharacterStrong. Brandon has 27 years of experience serving in secondary education, a career that has spanned six different high schools in four different school districts in two different states. Brandon has been a high school administrator for 20 years, and his work building culture and climate in schools has been featured on the CharacterStrong podcast and blog, as well as in Washington Principal Magazine.
Explore Our Webinar Library
Stay up-to-date on the latest webinars
Subscribe to CharacterStrong webinars here.