∑
Webinar
5 Ways to Get School Discipline Right
Join us for a practical webinar to support getting School Discipline Right. This webinar will give you some meaningful ways to go at school discipline from a systems approach, as well as give individual educators tools to support in the classroom.
Thursday, October 12th
8:00 am PST // 10:00 am CST // 11:00 am EST
Panelists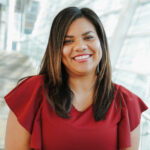 Felisha Santiago
DIRECTOR OF MTSS AT CHARACTERSTRONG
Felisha is the Director of MTSS at CharacterStrong and former District Climate and Culture Coordinator. Felisha served in Public Education overseeing PBIS, Restorative Practices and Social Emotional Learning under the MTSS Framework. Her expertise ranges from a district secretary, special education aide, teacher at all grade levels, site administrator designee, Department Lead, District Specialist and ending as a District Administrator. She led over 25 schools in her district to obtain state of CA PBIS recognition that ranged from Bronze to Platinum. She has a passion for rooting for the whole child work, training staff in effective practices and giving voices back to our students.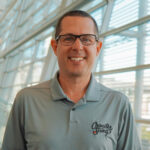 Brandon Bakke
DIRECTOR OF SECONDARY EDUCATION
Brandon Bakke is the Director of Secondary Education for CharacterStrong. Brandon has 27 years of experience serving in secondary education, a career that has spanned six different high schools in four different school districts in two different states. Brandon has been a high school administrator for 20 years, and his work building culture and climate in schools has been featured on the CharacterStrong podcast and blog, as well as in Washington Principal Magazine.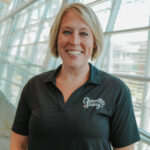 Megan Gruis
EXECUTIVE DIRECTOR OF CUSTOMIZED IMPLEMENTATION SUPPORTS
Megan Gruis, Ed.S., LSC, was fortunate to serve in a variety of K-12 settings both at the building level and district level for nearly 20 years. During that time, she delivered practices, supported professional development and led team initiatives focused on social, emotional, behavioral and academic integration. During 10 of her years in education, she also consulted for the Minnesota State Implementation Team, providing training, coaching, and evaluation supports to schools and districts working to adopt and integrate PBIS into the fabric of their schools. Megan currently serves as the Executive Director of Customized Implementation Supports where she leads the CIS Team focused on supporting schools and districts with the strategic implementation of social, emotional, behavioral, and academic frameworks to enhance student outcomes.
Explore Our Webinar Library
Stay up-to-date on the latest webinars
Subscribe to CharacterStrong webinars here.