Webinar
7 Ideas to Transform your School Counseling Program in 2023
We know that the spring semester can be busy, which is why we are offering you 7 practical ideas to transform and enhance your school counseling program to better serve and meet the needs of every student at your school. Join our panel discussion with award-winning school counselors as they share ideas, tools, and practices that helped their students and staff succeed. Coming just in time to roll out or share during National School Counseling Week to make your life just a little bit easier!
Panelists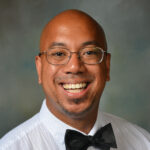 Stephen Sharp
AUTHOR, SCHOOL COUNSELOR, LEADERSHIP SUMMIT CO-FOUNDER
Stephen Sharp is co-author of Amazon Best-Selling Book and 2019 Hot New Release - 50+ Tech Tools for School Counselors. Steve is a school counselor and Apple Certified Educator. He has worked to provide students with the knowledge and skills to be healthy and successful in the 21st century. Stephen has served on the governing boards of both his local and state school counseling associations. Stephen completed his M.Ed at Millersville University of Pennsylvania and BA from Lycoming College. Stephen Sharp is a co-founder of the Leadership Summit, a community-based social justice network to provide students with the language and tools to understand and combat the many forms of oppression. Stephen is a Nationally Certified School Suicide Prevention Specialist and continues to work with the Commonwealth of Pennsylvania to pilot an electronic behavioral health screening for schools. He works tirelessly across the state to provide education and training on mental health, substance abuse, inequality, and a world changed by technology. Stephen frequently presents and writes on school counseling practice, leadership, technology, emerging career skills, mental health, and race in education. Stephen was named the 2017 Pennsylvania Middle School Counselor of the Year.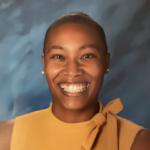 Monica Bryant
SCHOOL COUNSELOR
Monica Bryant has been an elementary school counselor for 7 years and is in her 12th year in education. She is passionate about cultural competency, advocacy, and creating equitable environments in school settings. She is always looking for ways to spread knowledge and awareness to others on issues surrounding inequities in schools. Monica is very active in the community as a board member for Clark Country Education Association, president of the Nevada School Counselor Association, and member of Zeta Phi Beta Sorority, Incorporated. In her free time, Monica likes to craft, bake, and watch crime shows.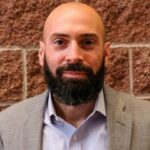 Cory Notestine
DIRECTOR OF CONTINUOUS IMPROVEMENT WITH CUSTOMIZED IMPLEMENTATION SUPPORTS
Cory Notestine spent the last 14 years working in rural and urban school settings across North Carolina and Colorado as a school counselor and district leader. Over the past 7 years he's led successful district-wide SEL curriculum adoption and implementation; redesigned and integrated MTSS teaming, protocols, and service delivery; and created a behavioral matrix that was student-centered and restorative in nature. He is passionate about thoughtful and timely change management, the intersection of politics and education, and how to identify high-leverage action items to increase successful implementation.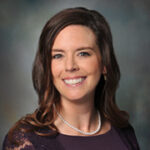 Katherine Pastor
DIRECTOR OF SCHOOL SUPPORTS & OUTREACH
Kat has passionately served as a student and educator advocate for over 20 years in the roles of coach, student council advisor, school counselor at the secondary level and financial aid counselor/coordinator of student employment and adjunct professor at the post-secondary level. Through Kat's leadership, her school counseling department received both state and national recognition, including ASCA RAMP recognition in 2020. Kat has facilitated professional development and learning with various state and national associations, along with individual schools and districts. She holds a Bachelor of Science in Psychology, a Masters in Education in Student Affairs and School Counseling from Northern Arizona University. Kat was named the ASCA 2016 School Counselor of the Year and Northern Arizona University's President's Alumni Awardee in 2021.
Explore Our Webinar Library
Stay up-to-date on the latest webinars
Subscribe to CharacterStrong webinars here.