Webinar
A Holistic Approach to SEL: Partnering with Families
How can we utilize resources in the PurposeFull People Toolkit to bring families into the work of Social Emotional Learning? We know families are a key ingredient to the work we do, so join us as we provide tools to bring them this important work.
Panelists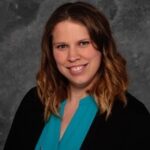 Rachael Wilcox
DIRECTOR OF SEL
Rachael Wilcox is the director of Social-Emotional Learning in the School District of Washington. She is committed to creating cultures that educate the whole child by weaving character education and social emotional learning across all instruction and professional development.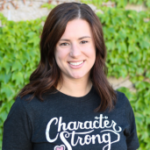 Emily Rose
ELEMENTARY SPECIALIST
Emily Rose is CharacterStrong's Elementary Specialist. She worked as a School Counselor for 7 years, 6 of which were at a school recognized as a National School of Character. She was recognized for her student-led podcast and newscast.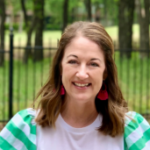 Julie Hinshaw
DIRECTOR OF K-12 EDUCATION
Julie Hinshaw is CharacterStrong's Director of K-12 Education. She's worked as a district SEL coach in Texas and was recognized as a Texas Teacher of the Year. Her passion is rooted in using education as a vehicle to make the world a better, kinder place!
Explore Our Webinar Library
Stay up-to-date on the latest webinars
Subscribe to CharacterStrong webinars here.