Webinar
Admin Only: 3 Secret Ingredients to Kick Off Your Year
Join the CharacterStrong Team as we provide 3 Strategies and Tools Administrators can use at the first staff meeting of the 21-22 School Year. Play + Purpose + Engagement = A Successful Staff Meeting Kick Off and we've got you covered!
Panelists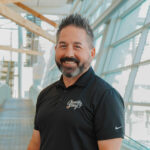 John Norlin
CHARACTERSTRONG CO-FOUNDER
John Norlin is a Co-Founder of CharacterStrong, a Servant Leadership trainer, and motivational speaker. He was Advisor of the Year, taught 5 leadership classes per semester for 10 years at Sumner High, and was an Administrator for the Whole Child.
Explore Our Webinar Library
Stay up-to-date on the latest webinars
Subscribe to CharacterStrong webinars here.