Webinar
CharacterStrong: The Multi-Tiered Solution
Join us to see how CharacterStrong can support your educators and your students with Whole Child Success across the Tiers. We will discuss our engaging solutions and training that will get you started in the right direction this school year.
Panelists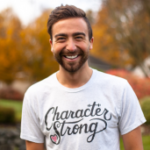 Houston Kraft
CHARACTERSTRONG CO-FOUNDER
Houston Kraft is a professional speaker, leadership consultant, and kindness advocate who speaks to middle schools, high schools, colleges, and businesses nationally. He has spoken at over 500 events and counting.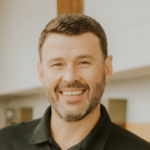 Dr. Clayton Cook
CHIEF DEVELOPMENT OFFICER
Dr. Clay Cook is the Chief Development Officer at CharacterStrong and is an implementation scientist, psychologist, and former paraprofessional and middle school math teacher. He has spent the past 15 years working in partnership with school systems across the country to support the implementation of effective practices that promote better and more equitable outcomes for students. He has been a professor and researcher at three universities (Louisiana State University, University of Washington and University of Minnesota) studying topics such as implementation of evidence-based practices, educator well-being and resilience, social-emotional learning, and youth mental health. He has obtained over 20 million dollars in grant funding for his research and published over 100 peer-reviewed scientific articles. For his work, he has been invited to the White House and served on expert panels with the Center for Disease Control and Prevention and the US Department of Education.
Explore Our Webinar Library
Stay up-to-date on the latest webinars
Subscribe to CharacterStrong webinars here.