∑
Webinar
Chronic Absenteeism: 5 Solutions that Every School Needs to Consider
Are your rates of chronic absenteeism as high as they've ever been? You are not alone. Join us as we discuss 5 solutions that we believe every school needs to consider when looking to address absenteeism.
Tuesday, November 21st
8 am PST // 10 am CST // 11 am EST
Panelists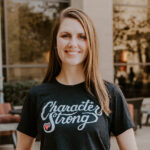 Dr. Madeline Larson
DIRECTOR OF RESEARCH
Dr. Madeline Larson is the Director of Research at CharacterStrong where she co-develops and studies the effectiveness of CharacterStrong's signature products and implementation strategies. Dr. Larson has served as a mental health practitioner in school and community settings for over 10 years, with a specialization in child and adolescent trauma and personalized intervention for students with significant mental and behavioral health needs. Prior to her work at CharacterStrong, Dr. Larson was a National Institute of Mental Health fellow and Research Scientist at the University of Minnesota's Center for Applied Research and Educational Improvement (CAREI). Dr. Larson has served as a principal investigator on federally-funded research awards from the Institute of Education Sciences (IES) and National Institute of Mental Health focused on developing and optimizing the effectiveness of implementation strategies that increase educator buy-in and readiness to utilize effective programs for healthy youth development and life success. Dr. Larson is an active member and former chair of the Society for Implementation Research Collaboration and has extensive experience as an implementation facilitator and consultant, partnering with state departments of education, regional educational service agencies, and local educational agencies to scale and sustain effective practices and multitiered solutions through the application of implementation science in practice.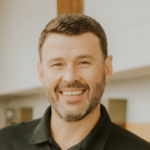 Dr. Clayton Cook
CHIEF DEVELOPMENT OFFICER
Dr. Clay Cook is the Chief Development Officer at CharacterStrong and is an implementation scientist, psychologist, and former paraprofessional and middle school math teacher. He has spent the past 15 years working in partnership with school systems across the country to support the implementation of effective practices that promote better and more equitable outcomes for students. He has been a professor and researcher at three universities (Louisiana State University, University of Washington and University of Minnesota) studying topics such as implementation of evidence-based practices, educator well-being and resilience, social-emotional learning, and youth mental health. He has obtained over 20 million dollars in grant funding for his research and published over 100 peer-reviewed scientific articles. For his work, he has been invited to the White House and served on expert panels with the Center for Disease Control and Prevention and the US Department of Education.
Explore Our Webinar Library
Stay up-to-date on the latest webinars
Subscribe to CharacterStrong webinars here.