Webinar
Decreasing Anxiety and Increasing Empathy with Dr. Michele Borba
As anxiety increases, empathy decreases. Join bestselling author of Unselfie: Why Empathetic Kids Succeed in Our All-About-Me World and speaker Dr. Michele Borba as she discusses the science of empathy and the practical strategies educators and families can use to create more empathetic students, schools, homes, and communities.
Panelists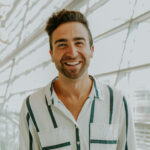 Houston Kraft
CHARACTERSTRONG CO-FOUNDER
Houston Kraft is a professional speaker, leadership consultant, and kindness advocate who speaks to middle schools, high schools, colleges, and businesses nationally. He has spoken at over 500 events and counting.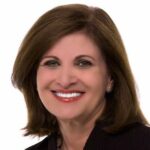 Dr. Michele Borba
EDUCATIONAL PSYCHOLOGIST
Michele Borba, Ed.D. is an internationally renowned educator, award-winning author, and parenting, child and bullying expert recognized for her solution-based strategies to strengthen children's empathy, character, and reduce bullying.
Explore Our Webinar Library
Stay up-to-date on the latest webinars
Subscribe to CharacterStrong webinars here.