∑
Webinar
Empathy and Engagement Strategies for Students
The holiday season is a time of joy and celebration, but it can also be challenging for many students. As educators, it's crucial to understand the emotional complexities that arise during this time and provide the necessary support. Join us as we overview empathy and engagement strategies for students and launch our FREE December resources for educators and students!
November 29, 2023
9:00 am
Panelists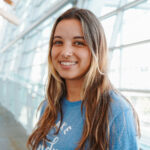 Halli Roussell
SECONDARY SPECIALIST
Halli Roussell is a Secondary Specialist at CharacterStrong. Based in Oregon, she has worked in education for 8 years. Before joining our team, she was a middle school educator, teaching sixth grade science, zoology and food science. Her forte includes building student relationships and elevating and amplifying diverse voices within the classroom.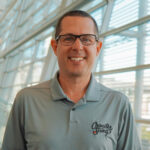 Brandon Bakke
DIRECTOR OF SECONDARY EDUCATION
Brandon Bakke is the Director of Secondary Education for CharacterStrong. Brandon has 27 years of experience serving in secondary education, a career that has spanned six different high schools in four different school districts in two different states. Brandon has been a high school administrator for 20 years, and his work building culture and climate in schools has been featured on the CharacterStrong podcast and blog, as well as in Washington Principal Magazine.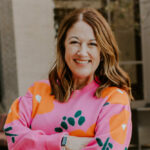 Julie Hinshaw
DIRECTOR OF ELEMENTARY EDUCATION
Julie Hinshaw is CharacterStrong's Director of Elementary Education, where she oversees the creation and improvement of the PurposeFull People curriculum. She has over 15 years of experience in education and holds a M.Ed. in Administration. She served as a classroom teacher in grades 3-8, led her middle school campus to be recognized as a National School of Character, and was recognized as her district's Teacher of the Year. Julie also worked for 2 years as a district-level social-emotional learning coordinator, supporting 10 campuses in their whole-child programming and leading professional development. Julie has been presenting on character development at the district, state, and national level for over 5 years. Her passion is rooted in using education as a vehicle to make the world a better, kinder place!
Explore Our Webinar Library
Stay up-to-date on the latest webinars
Subscribe to CharacterStrong webinars here.