Webinar
Getting Middle School SEL to Stick, Not Stink
Sometimes, SEL at the secondary level can come across as cheesy or canned. In these formative years, young people need engaging content that meets them where they are at. Join CharacterStrong co-founders John Norlin and Houston Kraft as they discuss the importance of building staff readiness and creating content that is built alongside students in order to successfully support SEL at the middle level.
Panelists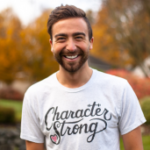 Houston Kraft
CHARACTERSTRONG CO-FOUNDER
Houston Kraft is a professional speaker, leadership consultant, and kindness advocate who speaks to middle schools, high schools, colleges, and businesses nationally. He has spoken at over 500 events and counting.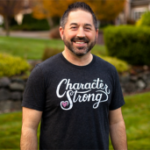 John Norlin
CHARACTERSTRONG CO-FOUNDER
John Norlin is a Co-Founder of CharacterStrong, a Servant Leadership trainer, and motivational speaker. He was Advisor of the Year, taught 5 leadership classes per semester for 10 years at Sumner High, and was an Administrator for the Whole Child.
Explore Our Webinar Library
Stay up-to-date on the latest webinars
Subscribe to CharacterStrong webinars here.