Webinar
Getting MTSS Right
Is your district struggling to implement a robust Multi-Tiered System of Support? Attend this webinar to receive resources on how to strategically implement a district wide MTSS model in order to get the student outcomes you desire.
Panelists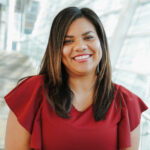 Felisha Santiago
DIRECTOR OF MTSS AT CHARACTERSTRONG
Felisha is the Director of MTSS at CharacterStrong and former District Climate and Culture Coordinator. Felisha served in Public Education overseeing PBIS, Restorative Practices and Social Emotional Learning under the MTSS Framework. Her expertise ranges from a district secretary, special education aide, teacher at all grade levels, site administrator designee, Department Lead, District Specialist and ending as a District Administrator. She led over 25 schools in her district to obtain state of CA PBIS recognition that ranged from Bronze to Platinum. She has a passion for rooting for the whole child work, training staff in effective practices and giving voices back to our students.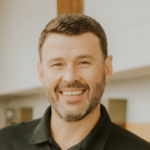 Dr. Clayton Cook
CHIEF DEVELOPMENT OFFICER
Dr. Clay Cook is the Chief Development Officer at CharacterStrong and is an implementation scientist, psychologist, and former paraprofessional and middle school math teacher. He has spent the past 15 years working in partnership with school systems across the country to support the implementation of effective practices that promote better and more equitable outcomes for students. He has been a professor and researcher at three universities (Louisiana State University, University of Washington and University of Minnesota) studying topics such as implementation of evidence-based practices, educator well-being and resilience, social-emotional learning, and youth mental health. He has obtained over 20 million dollars in grant funding for his research and published over 100 peer-reviewed scientific articles. For his work, he has been invited to the White House and served on expert panels with the Center for Disease Control and Prevention and the US Department of Education.
Explore Our Webinar Library
Stay up-to-date on the latest webinars
Subscribe to CharacterStrong webinars here.