Webinar
Getting Tier 1 Right
Tier 1 is the foundation and getting it right is pivotal for student success. Tier 1 represents the experiences and support that each and every student receives. Using a recipe metaphor, we will discuss the research-based ingredients that combine to create a comprehensive Tier 1 system of support for all students that optimizes student outcomes. This webinar will be led by our Co-Founders (John Norlin & Houston Kraft), Dr. Clay Cook (Chief Development Officer), Megan Gruis (Director of Implementation), and Kat Pastor (Director of Student Support & 2016 NSCOY). Come prepared for a fast-pace, engaging, and resource-rich webinar experience.
Panelists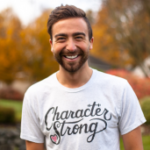 Houston Kraft
CHARACTERSTRONG CO-FOUNDER
Houston Kraft is a professional speaker, leadership consultant, and kindness advocate who speaks to middle schools, high schools, colleges, and businesses nationally. He has spoken at over 500 events and counting.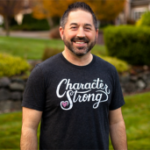 John Norlin
CHARACTERSTRONG CO-FOUNDER
John Norlin is a Co-Founder of CharacterStrong, a Servant Leadership trainer, and motivational speaker. He was Advisor of the Year, taught 5 leadership classes per semester for 10 years at Sumner High, and was an Administrator for the Whole Child.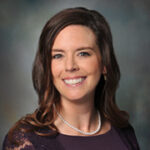 Katherine Pastor
DIRECTOR OF SCHOOL SUPPORTS & OUTREACH
Kat has passionately served as a student and educator advocate for over 20 years in the roles of coach, student council advisor, school counselor at the secondary level and financial aid counselor/coordinator of student employment and adjunct professor at the post-secondary level. Through Kat's leadership, her school counseling department received both state and national recognition, including ASCA RAMP recognition in 2020. Kat has facilitated professional development and learning with various state and national associations, along with individual schools and districts. She holds a Bachelor of Science in Psychology, a Masters in Education in Student Affairs and School Counseling from Northern Arizona University. Kat was named the ASCA 2016 School Counselor of the Year and Northern Arizona University's President's Alumni Awardee in 2021.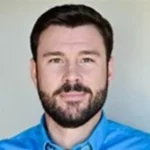 Dr. Clayton Cook
CHIEF DEVELOPMENT OFFICER
Dr. Clay Cook holds the John and Nancy Peyton Endowed Chair in Child and Adolescent Wellbeing at the University of Minnesota and was a Professor of Educational Psychology in the College of Education and Human Development. He has extensive research and practical experiences involving the implementation of multi-tiered systems of support to promote children's social, emotional, and behavioral wellbeing as the foundation for academic and life success. He is now the Chief Development Officer at CharacterStrong.
Explore Our Webinar Library
Stay up-to-date on the latest webinars
Subscribe to CharacterStrong webinars here.