Webinar
Hope-Optimism-Gratitude
Can you imagine gratitude and optimism getting a bad rap? Well, it's true. Having a gratitude practice doesn't mean you are happy all the time, in fact, it's the opposite. Most of us, myself included need a daily "hit" of looking at the good in life to release a neurotransmitter like dopamine or serotonin. It's how we are wired as human beings. We can be coerced into doing things but when we love what we are doing and can see the reward of doing a certain habit, it reinforces that cognitive and behavioral "juice" towards success. Join me on this webinar as we unpack gratitude, optimism, and hope. Leave refreshed, rejuvenated, and reflecting on your own practices around gratitude.
Panelists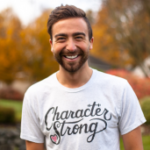 Houston Kraft
CHARACTERSTRONG CO-FOUNDER
Houston Kraft is a professional speaker, leadership consultant, and kindness advocate who speaks to middle schools, high schools, colleges, and businesses nationally. He has spoken at over 500 events and counting.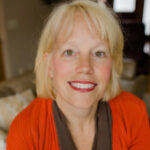 Dr. Jenny Severson
EDUCATOR
Jenny's from Madison, WI -- she played college hoops at Lake Forest and earned her doctorate at Loyola University in Chicago. Dr. Jenny Severson taught and led as a principal in Gurnee School District 56 before becoming an educational consultant. She works with schools, corporations and is trained in Brené Brown's Dare To Lead content and leadership work. Learn more about Jenny at JennySeverson.com
Explore Our Webinar Library
Stay up-to-date on the latest webinars
Subscribe to CharacterStrong webinars here.