Webinar
How Teacher Mastermind Groups Can Transform Teaching & Learning
The work of today's teachers is complex and all-consuming. We are often pressed for time, stretched thin, and isolated from the colleagues who can inspire and motivate us. The demands of the job make collaboration and maintaining our passion a challenge. With one very simple move, you can change all of that. Mastermind groups are small groups of teachers who meet regularly to share ideas, chew on problems of practice, brainstorm and support each other's wildest teaching dreams. In this webinar, Rebecca will share her transformative experiences running her district's groups. You'll learn what a mastermind group is, what it isn't, how to start one on your campus and about the amazing projects and changes that have come out of the schools she works with. We hope you'll join us for a fast, fun, informative and inspiring hour.
Panelists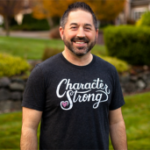 John Norlin
CHARACTERSTRONG CO-FOUNDER
John Norlin is a Co-Founder of CharacterStrong, a Servant Leadership trainer, and motivational speaker. He was Advisor of the Year, taught 5 leadership classes per semester for 10 years at Sumner High, and was an Administrator for the Whole Child.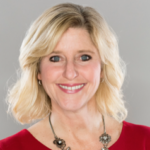 Rebecca Mieliwocki
EDUCATOR
Rebecca Mieliwocki is the 2012 National Teacher of the Year and a 23 year veteran middle school English teacher. She is the author of Adventures in Teacher Leadership: Pathways, Strategies, and Inspiration for Every Teacher from ASCD and the founder of Girlfriends for Good. She is currently on special assignment with Burbank Unified School District coordinating new teacher induction and secondary educator development. She is happily married, the mom to a terrific college freshman and an adorable puppy. She loves running, reading, and traveling but not necessarily in that order.
Explore Our Webinar Library
Stay up-to-date on the latest webinars
Subscribe to CharacterStrong webinars here.