Webinar
How to Create a Strong Tier 1 Foundation
Tier 1 supports are what we are doing for each and every student in a school. Many schools struggle with how to build a strong recipe of Tier 1 ingredients to achieve student outcomes. This webinar will provide you a step by step guide to build your own Tier 1 recipe.
Panelists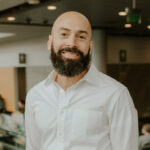 Cory Notestine
EXECUTIVE DIRECTOR OF PEOPLE
Cory Notestine spent the last 14 years working in rural and urban school settings across North Carolina and Colorado as a school counselor and district leader. Over the past 7 years he's led successful district-wide SEL curriculum adoption and implementation; redesigned and integrated MTSS teaming, protocols, and service delivery; and created a behavioral matrix that was student-centered and restorative in nature. He is passionate about thoughtful and timely change management, the intersection of politics and education, and how to identify high-leverage action items to increase successful implementation.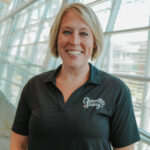 Megan Gruis
EXECUTIVE DIRECTOR OF CUSTOMIZED IMPLEMENTATION SUPPORTS
Megan Gruis, Ed.S., LSC, was fortunate to serve in a variety of K-12 settings both at the building level and district level for nearly 20 years. During that time, she delivered practices, supported professional development and led team initiatives focused on social, emotional, behavioral and academic integration. During 10 of her years in education, she also consulted for the Minnesota State Implementation Team, providing training, coaching, and evaluation supports to schools and districts working to adopt and integrate PBIS into the fabric of their schools. Megan currently serves as the Executive Director of Customized Implementation Supports where she leads the CIS Team focused on supporting schools and districts with the strategic implementation of social, emotional, behavioral, and academic frameworks to enhance student outcomes.
Explore Our Webinar Library
Stay up-to-date on the latest webinars
Subscribe to CharacterStrong webinars here.