∑
Webinar
How to Support the Whole Child from the District Level
Ready for engaging conversations on mental health and well-being? Join Dr. Alisha Hill and Schlonda Gates for strategies and ideas on how to intentionally support the Whole Child from the district level.
Wednesday, January 24th
10 am PST // 12 pm CST // 1 pm EST
Panelists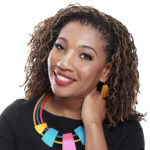 Dr. Ruth Alisha Hill
DIRECTOR OF SCHOOL SUPPORT
Dr. Ruth Alisha Hill is an educational leader, teacher, author, and coach. Dr. Ruth serves as a Director of School Support here at CharacterStrong. Prior to taking on this role, she served the students and staff of Gwinnett County Public Schools as the Director of Social Emotional Learning. During her tenure in GCPS, she also served as a Teacher and Leader Effectiveness Coordinator in the office of Human Resources and as a Staff Development Coordinator overseeing Mentor Gwinnett, Educational Equity and Responsiveness, and School Support. Dr. Ruth is an experienced educator, who has a diverse background working in rural, urban, secondary, and post-secondary school settings. For over 22 years, she has played a key role in student leadership, teacher mentoring, culturally responsive teaching and educational equity. Having served as a teacher, Academy Leader, Adjunct Professor, Literacy Coordinator, and Director of Programs, Dr. Ruth leverages her on-the-ground experience in advancing student engagement and educator effectiveness. She presents research and facilitates learning focused on coaching, student agency, academic effort, psychological safety, culturally responsive teaching and equity, wellness, and social and emotional learning.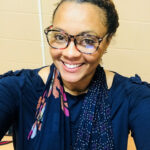 Schlonda Gates
SOCIAL EMOTIONAL LEARNING MANAGER
Ms. Gates is the current Social Emotional Learning Manager for Jefferson County Public Schools in Louisville, Ky. She has been with the district for 16 years. Previously, Ms. Gates was an Elementary school teacher, Elementary school counselor, Middle school counselor, High School counselor, and a specialist in the Student Relations department. She currently has one son and one daughter, who both attend Jefferson County Public Schools. Her passion continues to be in social emotional learning and trauma informed care. This year, Ms. Gates initiated a district-wide board-approved trauma informed care plan that mandated all schools in her district to implement an SEL program, CharacterStrong.
Explore Our Webinar Library
Stay up-to-date on the latest webinars
Subscribe to CharacterStrong webinars here.