Webinar
Implementation Success
With the school year underway, we want to share some of our favorite implementation resources with you to help make your work a little easier! Join us as we talk through our new Implementation Roadmap along with curriculum-specific implementation tools that are included in our PurposeFull People Elementary Toolkit, Middle School SEL, and High School SEL curriculum.
Panelists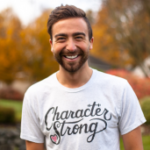 Houston Kraft
CHARACTERSTRONG CO-FOUNDER
Houston Kraft is a professional speaker, leadership consultant, and kindness advocate who speaks to middle schools, high schools, colleges, and businesses nationally. He has spoken at over 500 events and counting.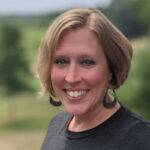 Megan Gruis
DIRECTOR OF IMPLEMENTATION
Megan Gruis, Ed.S. has been in public education for the past 20 years and feels fortunate to have served in a variety of K-12 settings both at the building level and district level. She served on the Minnesota State Implementation Team for PBIS in a variety of capacities for 10 years and currently serves as the Implementation Lead for CharacterStrong, where she consults with schools and districts around Customized Implementation Supports for social, emotional, behavioral, and academic programming.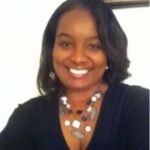 Sonjanita Moore
SECONDARY SPECIALIST
Sonjanita Moore has more than 26 years of experience working with schools & non-profit organizations in the Chicagoland area. She joined the staff of Character Strong in 2021 as the Secondary Specialist.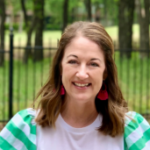 Julie Hinshaw
DIRECTOR OF K-12 EDUCATION
Julie Hinshaw is CharacterStrong's Director of K-12 Education. She's worked as a district SEL coach in Texas and was recognized as a Texas Teacher of the Year. Her passion is rooted in using education as a vehicle to make the world a better, kinder place!
Explore Our Webinar Library
Stay up-to-date on the latest webinars
Subscribe to CharacterStrong webinars here.