Webinar
Implementing the Staff CharacterDare Process
On this webinar, CharacterStrong School Support Specialist Krista Gypton will talk about the low burden high impact (LoHi) Staff CharacterDare process that schools are using to strengthen relationships from staff to students, staff to staff, and staff to families. Join Krista and special guest Sally Rusk, who has been implementing the Staff CharacterDare process in her school for the past couple of school years. They will share different implementation ideas on how schools are getting traction each month utilizing the 40 Week Staff CharacterDare Process. Live attendees will receive a free copy of the Staff CharacterDare to implement immediately in their school.
Panelists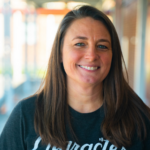 Sally Rusk
MIDDLE SCHOOL TEACHER
Sally Rusk has taught middle school for 20 years. She's taught in the Edmonds, Bellingham, and most recently she spent 12 years as the activity coordinator at Inglewood Middle School in the Lake Washington School District. She was on the planning team for Timberline Middle School which opens in the Fall. She was the 2018 Washington State Middle Level Advisor of the Year and teaches social and emotional learning centered classes to over 250 kids a year. She is also a Character Strong presenter and loves to travel the country supporting educators do this very important work.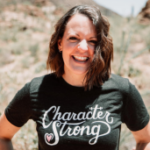 Krista Gypton
EDUCATOR
Krista Gypton taught for 19 years and has received numerous awards for her teaching and student community service, including the 2008 Arizona Teacher of the Year Ambassador for Excellence. She is an emphatic believer in the power of service to others and has traveled as far as South Africa with students to give back. She has been a keynote speaker and trainer for the past 11 years, both nationally and internationally. Krista is the new CharacterStrong School Implementation Specialist.
Explore Our Webinar Library
Stay up-to-date on the latest webinars
Subscribe to CharacterStrong webinars here.