Webinar
Launching the Best School Year Yet - Back to School Playbooks
Are you gearing up for the 2023-2024 school year? Get ready to launch the best year yet with our Back to School ebooks for District Leaders, Principals, Teachers, and School Counselors!
Panelists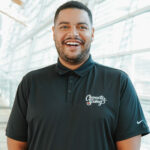 Gerald McGaughey
ELEMENTARY SPECIALIST
Gerald McGaughey, an Elementary Specialist for CharacterStrong, is well-versed in the education field. With 10 years of experience as a math teacher, coach, and mentor, his focus has always been on having a positive impact on his students. Gerald has taught all elementary grade levels and developed a strong passion for SEL.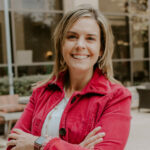 Katherine Pastor
EXECUTIVE DIRECTOR OF SCHOOL SUPPORT
Kat has passionately served as a student and educator advocate for over 20 years in the roles of coach, student council advisor, school counselor at the secondary level and financial aid counselor/coordinator of student employment and adjunct professor at the post-secondary level. Through Kat's leadership, her school counseling department received both state and national recognition, including ASCA RAMP recognition in 2020. Kat has facilitated professional development and learning with various state and national associations, along with individual schools and districts. She holds a Bachelor of Science in Psychology, a Masters in Education in Student Affairs and School Counseling from Northern Arizona University. Kat was named the ASCA 2016 School Counselor of the Year and Northern Arizona University's President's Alumni Awardee in 2021.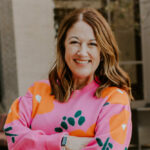 Julie Hinshaw
DIRECTOR OF ELEMENTARY EDUCATION
Julie Hinshaw is CharacterStrong's Director of Elementary Education, where she oversees the creation and improvement of the PurposeFull People curriculum. She has over 15 years of experience in education and holds a M.Ed. in Administration. She served as a classroom teacher in grades 3-8, led her middle school campus to be recognized as a National School of Character, and was recognized as her district's Teacher of the Year. Julie also worked for 2 years as a district-level social-emotional learning coordinator, supporting 10 campuses in their whole-child programming and leading professional development. Julie has been presenting on character development at the district, state, and national level for over 5 years. Her passion is rooted in using education as a vehicle to make the world a better, kinder place!
Explore Our Webinar Library
Stay up-to-date on the latest webinars
Subscribe to CharacterStrong webinars here.