Webinar
Launching the Best School Year Yet - Because it's Time For a Great Year!
Let's take what we've learned through recent ups and downs and launch the best school year yet! Strength comes from adversity, so join us for tools to turn your challenges into triumphs. You'll walk away inspired and equipped with practical tools for two ingredients we all need more than ever: relationships and well-being
August 18, 2022
9:00 AM PST
Panelists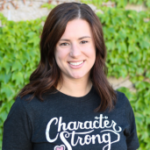 Emily Rose
ELEMENTARY SPECIALIST
Emily Rose is CharacterStrong's Elementary Specialist. She worked as a School Counselor for 7 years, 6 of which were at a school recognized as a National School of Character. She was recognized for her student-led podcast and newscast.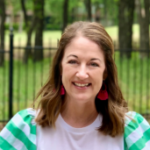 Julie Hinshaw
DIRECTOR OF K-12 EDUCATION
Julie Hinshaw is CharacterStrong's Director of K-12 Education. She's worked as a district SEL coach in Texas and was recognized as a Texas Teacher of the Year. Her passion is rooted in using education as a vehicle to make the world a better, kinder place!
Explore Our Webinar Library
Stay up-to-date on the latest webinars
Subscribe to CharacterStrong webinars here.