Webinar
Launching the Best School Year Yet - Because it's Time For a Great Year!
Let's take what we've learned through recent ups and downs and launch the best school year yet! Strength comes from adversity, so join us for tools to turn your challenges into triumphs. You'll walk away inspired and equipped with practical tools for two ingredients we all need more than ever: relationships and well-being
Panelists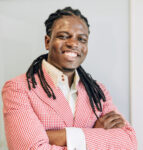 Kemy Joseph
SECONDARY SPECIALIST
Kemy Joseph has been described as a joy master and world-class speaker. Besides earning a Master's in Brain-based Teaching and Learning, plus an Education Specialist Degree in Leadership, he has spent the last two decades directly impacting more than 25,000 students in schools across the country. Surprising facts: Kemy was expelled in 4th grade, led a Kindness Tour across North America on a scooter, and worked with multiple Nobel Peace Prize winners to inspire youth social change initiatives in over 40 countries. Today, as a CharacterStrong Secondary Specialist, he uses his wide array of lived experiences to help increase inclusion and belonging in school communities.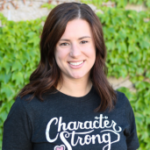 Emily Rose
ELEMENTARY SPECIALIST
Emily Rose is CharacterStrong's Elementary Specialist. She worked as a School Counselor for 7 years, 6 of which were at a school recognized as a National School of Character. She was recognized for her student-led podcast and newscast.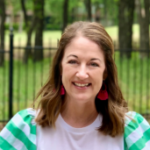 Julie Hinshaw
DIRECTOR OF K-12 EDUCATION
Julie Hinshaw is CharacterStrong's Director of K-12 Education. She's worked as a district SEL coach in Texas and was recognized as a Texas Teacher of the Year. Her passion is rooted in using education as a vehicle to make the world a better, kinder place!
Explore Our Webinar Library
Stay up-to-date on the latest webinars
Subscribe to CharacterStrong webinars here.