∑
Webinar
Making Kindness Normal
In honor of World Kindness Day on Monday, November 13th, join CharacterStrong Co-Founder and Author of Deep Kindness, Houston Kraft as he shares how we can create a more loving world through intentional acts of kindness.
Monday, November 13th
10 am PST // 12 pm CST // 1 pm EST
Panelists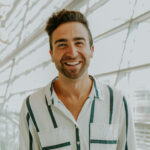 Houston Kraft
CHARACTERSTRONG CO-FOUNDER
Houston Kraft is a professional speaker, leadership consultant, and kindness advocate who speaks to middle schools, high schools, colleges, and businesses nationally. He has spoken at over 500 events and counting.
Explore Our Webinar Library
Stay up-to-date on the latest webinars
Subscribe to CharacterStrong webinars here.