Webinar
Partnering PBIS and the PurposeFull People SEL Toolkit
One thing educators love about PurposeFull People is its ability to pair beautifully with other programs. You don't want to miss our upcoming webinar to see how PurposeFull People and PBIS can work together to create powerful outcomes for your campus!
Panelists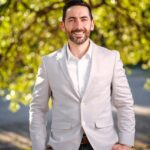 Wes Kanawyer
Wes Kanawyer is the Principal of Woodgate Intermediate School in Waco, TX. He has a passion for serving, developing and empowering educators to pursue their own growth as they seek to enrich and enhance the lives of their students. He believes that relationships with students, families and staff are the foundational component to every area of success. He has spent his career in service to students and staff at a Title 1 District, where he taught history and coordinated an After School Program targeting at-risk youth. He then transitioned into full-time administration at a high-performing CA Charter School before relocating with his wonderful wife and three children to Central Texas, where he works with amazing educators at Midway ISD.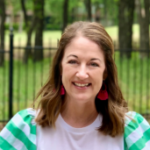 Julie Hinshaw
DIRECTOR OF K-12 EDUCATION
Julie Hinshaw is CharacterStrong's Director of K-12 Education. She's worked as a district SEL coach in Texas and was recognized as a Texas Teacher of the Year. Her passion is rooted in using education as a vehicle to make the world a better, kinder place!
Explore Our Webinar Library
Stay up-to-date on the latest webinars
Subscribe to CharacterStrong webinars here.