Webinar
Proven Tier 1 Strategies to Increase Student Engagement
Tier 1 is the foundation and getting it right is pivotal for student success. Tier 1 represents the experiences and support that each and every student receives. We will discuss the research-based ingredients that combine to create a comprehensive Tier 1 system of support for all students that increases engagement and optimizes student outcomes.
Panelists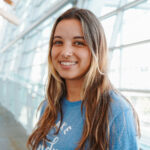 Halli Roussell
SECONDARY SPECIALIST
Halli Roussell is a Secondary Specialist at CharacterStrong. Based in Oregon, she has worked in education for 8 years. Before joining our team, she was a middle school educator, teaching sixth grade science, zoology and food science. Her forte includes building student relationships and elevating and amplifying diverse voices within the classroom.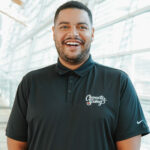 Gerald McGaughey
ELEMENTARY SPECIALIST
Gerald McGaughey, an Elementary Specialist for CharacterStrong, is well-versed in the education field. With 10 years of experience as a math teacher, coach, and mentor, his focus has always been on having a positive impact on his students. Gerald has taught all elementary grade levels and developed a strong passion for SEL.
Explore Our Webinar Library
Stay up-to-date on the latest webinars
Subscribe to CharacterStrong webinars here.