Webinar
Strategies for Stress, Coping, and Resilience
The COVID-19 pandemic has elevated the importance of the topic of Stress, Coping, and Resilience as we are experiencing times of collective adversity, uncertainty, and change. The topic also applies to when there isn't a global pandemic, as educator's social, emotional, and physical wellbeing are necessary preconditions to promoting the wellbeing and performance of students. This webinar will dive into different topics and practices that promote educator resilience to meet the social and emotional demands of their professional and private lives.
Panelists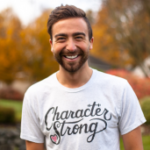 Houston Kraft
CHARACTERSTRONG CO-FOUNDER
Houston Kraft is a professional speaker, leadership consultant, and kindness advocate who speaks to middle schools, high schools, colleges, and businesses nationally. He has spoken at over 500 events and counting.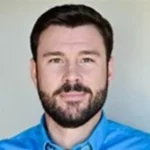 Dr. Clayton Cook
CHIEF DEVELOPMENT OFFICER
Dr. Clay Cook holds the John and Nancy Peyton Endowed Chair in Child and Adolescent Wellbeing at the University of Minnesota and was a Professor of Educational Psychology in the College of Education and Human Development. He has extensive research and practical experiences involving the implementation of multi-tiered systems of support to promote children's social, emotional, and behavioral wellbeing as the foundation for academic and life success. He is now the Chief Development Officer at CharacterStrong.
Explore Our Webinar Library
Stay up-to-date on the latest webinars
Subscribe to CharacterStrong webinars here.