Webinar
Strategies From District Leaders on How to Leverage District Funding for Student Outcomes and Systemic Change
Come hear from two districts who will share how they each leveraged ESSER funds to promote the whole child, create lasting intentional culture and climate, and set up an equity focused Multi-Tired Systems of Support for a thriving school environment. Join practicing educators from the Tucson Unified School District and Jefferson County Public Schools, along with CharacterStrong's Chief Development Officer, Dr. Clayton Cook; and Kat Pastor, Director of School Supports to learn how they used ESSER funds to positively impact student and staff outcomes.
Panelists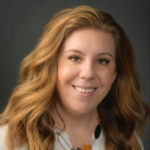 Julie Shivanonda
DIRECTOR OF SOCIAL EMOTIONAL LEARNING AND DEVELOPMENT
Julie Shivanonda has been in education for the last 18 years and has dedicated her career to ensuring students get their academic and social emotional needs met. Julie is the Director of the Social Emotional Learning and Development Department in the Tucson Unified School District. Her experience as a classroom teacher, New Teacher Mentor, MTSS and Behavior school support, and building principal have provided the necessary experience to support the development of Social Emotional Learning practices in the Tucson Unified School District. As the mother of a child with Autism, her passion is working with all stakeholders to ensure the needs of at-risk students are a priority in all aspects of education. Julie enjoys spending time with her family and traveling.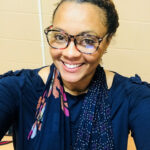 Schlonda Gates
SOCIAL EMOTIONAL LEARNING MANAGER
Ms. Gates is the current Social Emotional Learning Manager for Jefferson County Public Schools in Louisville, Ky. She has been with the district for 16 years. Previously, Ms. Gates was an Elementary school teacher, Elementary school counselor, Middle school counselor, High School counselor, and a specialist in the Student Relations department. She currently has one son and one daughter, who both attend Jefferson County Public Schools. Her passion continues to be in social emotional learning and trauma informed care. This year, Ms. Gates initiated a district-wide board-approved trauma informed care plan that mandated all schools in her district to implement an SEL program, CharacterStrong.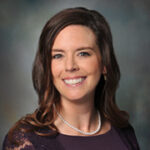 Katherine Pastor
DIRECTOR OF SCHOOL SUPPORTS & OUTREACH
Kat has passionately served as a student and educator advocate for over 20 years in the roles of coach, student council advisor, school counselor at the secondary level and financial aid counselor/coordinator of student employment and adjunct professor at the post-secondary level. Through Kat's leadership, her school counseling department received both state and national recognition, including ASCA RAMP recognition in 2020. Kat has facilitated professional development and learning with various state and national associations, along with individual schools and districts. She holds a Bachelor of Science in Psychology, a Masters in Education in Student Affairs and School Counseling from Northern Arizona University. Kat was named the ASCA 2016 School Counselor of the Year and Northern Arizona University's President's Alumni Awardee in 2021.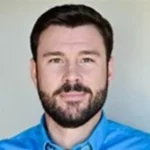 Dr. Clayton Cook
CHIEF DEVELOPMENT OFFICER
Dr. Clay Cook holds the John and Nancy Peyton Endowed Chair in Child and Adolescent Wellbeing at the University of Minnesota and was a Professor of Educational Psychology in the College of Education and Human Development. He has extensive research and practical experiences involving the implementation of multi-tiered systems of support to promote children's social, emotional, and behavioral wellbeing as the foundation for academic and life success. He is now the Chief Development Officer at CharacterStrong.
Explore Our Webinar Library
Stay up-to-date on the latest webinars
Subscribe to CharacterStrong webinars here.