Webinar
Tech Tips for Educators: How to Serve Your Students Remotely Using Technology
Join CharacterStrong's Chief Technology Officer, Mike Jensen, and School Tech Specialist, Bryan Slater, as they share simple tips and tools on how to best serve your students using technology. Bring your questions and ideas!
Panelists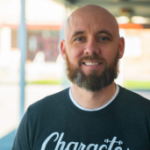 Bryan Slater
EDUCATOR
Bryan Slater is an experienced classroom teacher and has spent the last 15 years teaching high school Social Studies in Tacoma, WA, Lagos, Nigeria, and Sumner, WA. He currently teaches IB 20th Century Topics and Theory of Knowledge to 9-12th graders at Sumner High School.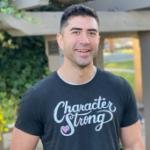 Mike Jensen
CHIEF TECHNOLOGY OFFICER
Mike Jensen is CharacterStrong's Chief Technology Officer. He started his tech career while in high school and has held various IT positions in multiple school districts for the last 20 years, he now advocates empathy as the primary driver to bridge the technology gap within education.
Explore Our Webinar Library
Stay up-to-date on the latest webinars
Subscribe to CharacterStrong webinars here.