Webinar
The 3 Biggest Implementation Hurdles to Overcome
This webinar will address the very common implementation hurdles that schools face by outlining the systems of support that need to be put in place in order for implementation efforts to sustain over time
Panelists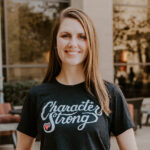 Dr. Madeline Larson
DIRECTOR OF RESEARCH
Dr. Madeline Larson is the Director of Research at CharacterStrong where she co-develops and studies the effectiveness of CharacterStrong's signature products and implementation strategies. Dr. Larson has served as a mental health practitioner in school and community settings for over 10 years, with a specialization in child and adolescent trauma and personalized intervention for students with significant mental and behavioral health needs. Prior to her work at CharacterStrong, Dr. Larson was a National Institute of Mental Health fellow and Research Scientist at the University of Minnesota's Center for Applied Research and Educational Improvement (CAREI). Dr. Larson has served as a principal investigator on federally-funded research awards from the Institute of Education Sciences (IES) and National Institute of Mental Health focused on developing and optimizing the effectiveness of implementation strategies that increase educator buy-in and readiness to utilize effective programs for healthy youth development and life success. Dr. Larson is an active member and former chair of the Society for Implementation Research Collaboration and has extensive experience as an implementation facilitator and consultant, partnering with state departments of education, regional educational service agencies, and local educational agencies to scale and sustain effective practices and multitiered solutions through the application of implementation science in practice.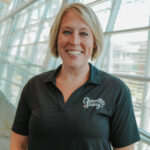 Megan Gruis
EXECUTIVE DIRECTOR OF CUSTOMIZED IMPLEMENTATION SUPPORTS
Megan Gruis, Ed.S., LSC, was fortunate to serve in a variety of K-12 settings both at the building level and district level for nearly 20 years. During that time, she delivered practices, supported professional development and led team initiatives focused on social, emotional, behavioral and academic integration. During 10 of her years in education, she also consulted for the Minnesota State Implementation Team, providing training, coaching, and evaluation supports to schools and districts working to adopt and integrate PBIS into the fabric of their schools. Megan currently serves as the Executive Director of Customized Implementation Supports where she leads the CIS Team focused on supporting schools and districts with the strategic implementation of social, emotional, behavioral, and academic frameworks to enhance student outcomes.
Explore Our Webinar Library
Stay up-to-date on the latest webinars
Subscribe to CharacterStrong webinars here.