Webinar
The CharacterStrong Approach to Mental Health and Well-Being
CharacterStrong knows the best way to support mental health for all students is to promote well-being, and has been working hard to synthesize the latest research on mental health into out SEL curriculum. Join Dr. Brian Smith, Director of Research, and Houston Kraft, CharacterStrong Co-Founder to talk about 5 specific ways CharacterStrong supports positive mental health and thriving for all students.
Panelists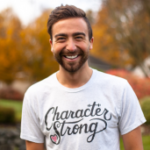 Houston Kraft
CHARACTERSTRONG CO-FOUNDER
Houston Kraft is a professional speaker, leadership consultant, and kindness advocate who speaks to middle schools, high schools, colleges, and businesses nationally. He has spoken at over 500 events and counting.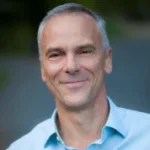 Dr. Brian Smith
BRIAN SMITH PHD MSW
Dr. Smith was an elementary school counselor, and middle and high school social worker before getting his PhD at the University of Washington. His studies focused on the science behind school-based Social Emotional Learning programs. He spent a decade at Committee for Children as the primary research scientist behind the design and revision of the Second Step SEL program. He has provided Stress and Coping focused "SEL for Adults" trainings to educators in multiple districts over the last two years.
Explore Our Webinar Library
Stay up-to-date on the latest webinars
Subscribe to CharacterStrong webinars here.