Webinar
The Key to Staff Readiness for SEL
If you have ever thought that you have a "buy-in" issue on your campus related to social & emotional learning then join CharacterStrong's co-founder Houston Kraft and our new Professional Learning Specialist Meredith Lee to learn about practical, research-backed ways to help your staff feel both EQUIPPED and ENTHUSIASTIC about this work. Also, get a sneak peak at our 2022 professional learning approach - your live attendance will enter your school to win a FREE staff PD day!
Panelists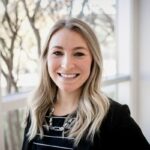 Meredith Lee
PROFESSIONAL LEARNING SPECIALIST
Meredith has worked in education for ten years, first as a classroom teacher and then as an instructional coach where she discovered a passion for working with teachers. She believes that teachers are the center of the magic of what happens in classrooms and has conducted many professional learning opportunities for and alongside educators that aim to make classrooms safe, loving, and democratic spaces for growth. Meredith now serves as the Professional Learning Specialist for CharacterStrong.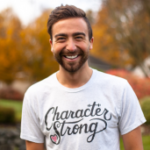 Houston Kraft
CHARACTERSTRONG CO-FOUNDER
Houston Kraft is a professional speaker, leadership consultant, and kindness advocate who speaks to middle schools, high schools, colleges, and businesses nationally. He has spoken at over 500 events and counting.
Explore Our Webinar Library
Stay up-to-date on the latest webinars
Subscribe to CharacterStrong webinars here.