Webinar
The NEW PurposeFull People Curriculum: A Proactive Solution For What Elementary Schools Need Most
Join us to learn how we responded to the challenges facing staff and students today by creating a research-informed, interactive PreK-5 curriculum like nothing you have seen before! We'll show you how we thoughtfully designed the NEW PurposeFull People to be low-burden for educators and high-impact for both students and adults. You'll also get a peek into the lessons and resources that will equip you to meet the social and emotional needs of your students, while growing their character!
Panelists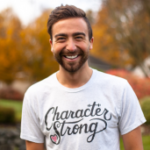 Houston Kraft
CHARACTERSTRONG CO-FOUNDER
Houston Kraft is a professional speaker, leadership consultant, and kindness advocate who speaks to middle schools, high schools, colleges, and businesses nationally. He has spoken at over 500 events and counting.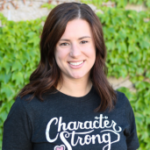 Emily Rose
ELEMENTARY SPECIALIST
Emily Rose is CharacterStrong's Elementary Specialist. She worked as a School Counselor for 7 years, 6 of which were at a school recognized as a National School of Character. She was recognized for her student-led podcast and newscast.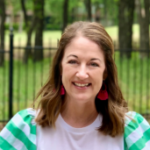 Julie Hinshaw
DIRECTOR OF K-12 EDUCATION
Julie Hinshaw is CharacterStrong's Director of K-12 Education. She's worked as a district SEL coach in Texas and was recognized as a Texas Teacher of the Year. Her passion is rooted in using education as a vehicle to make the world a better, kinder place!
Explore Our Webinar Library
Stay up-to-date on the latest webinars
Subscribe to CharacterStrong webinars here.