Webinar
Top Three Reasons Implementation Fails
This webinar will address the very common implementation hurdles that schools face by outlining the systems of support that need to be put in place in order for implementation efforts to sustain over time.
Panelists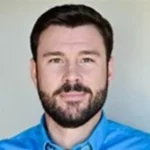 Dr. Clayton Cook
CHIEF DEVELOPMENT OFFICER
Dr. Clay Cook holds the John and Nancy Peyton Endowed Chair in Child and Adolescent Wellbeing at the University of Minnesota and was a Professor of Educational Psychology in the College of Education and Human Development. He has extensive research and practical experiences involving the implementation of multi-tiered systems of support to promote children's social, emotional, and behavioral wellbeing as the foundation for academic and life success. He is now the Chief Development Officer at CharacterStrong.
Explore Our Webinar Library
Stay up-to-date on the latest webinars
Subscribe to CharacterStrong webinars here.