Webinar
Universal Screening 101
There is no early intervention without proactive detection. This webinar will discuss universal screening and other proactive detection methods that can be used when working to focus on early identification to support students.
Panelists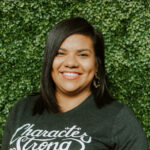 Felisha Santiago
DIRECTOR OF MTSS AT CHARACTERSTRONG
Felisha is the Director of MTSS at CharacterStrong and former District Climate and Culture Coordinator. Felisha served in Public Education overseeing PBIS, Restorative Practices and Social Emotional Learning under the MTSS Framework. Her expertise ranges from a district secretary, special education aide, teacher at all grade levels, site administrator designee, Department Lead, District Specialist and ending as a District Administrator. She led over 25 schools in her district to obtain state of CA PBIS recognition that ranged from Bronze to Platinum. She has a passion for rooting for the whole child work, training staff in effective practices and giving voices back to our students.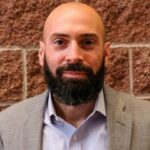 Cory Notestine
EXECUTIVE DIRECTOR OF PEOPLE
Cory Notestine spent the last 14 years working in rural and urban school settings across North Carolina and Colorado as a school counselor and district leader. Over the past 7 years he's led successful district-wide SEL curriculum adoption and implementation; redesigned and integrated MTSS teaming, protocols, and service delivery; and created a behavioral matrix that was student-centered and restorative in nature. He is passionate about thoughtful and timely change management, the intersection of politics and education, and how to identify high-leverage action items to increase successful implementation.
Explore Our Webinar Library
Stay up-to-date on the latest webinars
Subscribe to CharacterStrong webinars here.