Webinar
What's New with CharacterStrong for 2023-2024
Join the CharacterStrong team as they explain what will be updated and improved upon in the CharacterStrong curriculum for the 2023-2024 school year!
Panelists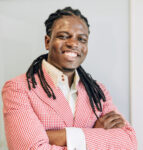 Kemy Joseph
SECONDARY SPECIALIST
Kemy Joseph has been described as a joy master and world-class speaker. Besides earning a Master's in Brain-based Teaching and Learning, plus an Education Specialist Degree in Leadership, he has spent the last two decades directly impacting more than 25,000 students in schools across the country. Surprising facts: Kemy was expelled in 4th grade, led a Kindness Tour across North America on a scooter, and worked with multiple Nobel Peace Prize winners to inspire youth social change initiatives in over 40 countries. Today, as a CharacterStrong Secondary Specialist, he uses his wide array of lived experiences to help increase inclusion and belonging in school communities.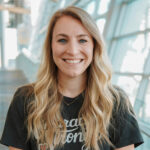 Meredith Lee
DIRECTOR OF PROFESSIONAL LEARNING
Meredith has worked in education for ten years, first as a classroom teacher and then as an instructional coach where she discovered a passion for working with teachers. She believes that teachers are the center of the magic of what happens in classrooms and has conducted many professional learning opportunities for and alongside educators that aim to make classrooms safe, loving, and democratic spaces for growth. Meredith now serves as the Professional Learning Specialist for CharacterStrong.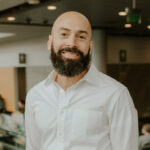 Cory Notestine
EXECUTIVE DIRECTOR OF PEOPLE
Cory Notestine spent the last 14 years working in rural and urban school settings across North Carolina and Colorado as a school counselor and district leader. Over the past 7 years he's led successful district-wide SEL curriculum adoption and implementation; redesigned and integrated MTSS teaming, protocols, and service delivery; and created a behavioral matrix that was student-centered and restorative in nature. He is passionate about thoughtful and timely change management, the intersection of politics and education, and how to identify high-leverage action items to increase successful implementation.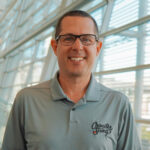 Brandon Bakke
DIRECTOR OF SECONDARY EDUCATION
Brandon Bakke is the Director of Secondary Education for CharacterStrong. Brandon has 27 years of experience serving in secondary education, a career that has spanned six different high schools in four different school districts in two different states. Brandon has been a high school administrator for 20 years, and his work building culture and climate in schools has been featured on the CharacterStrong podcast and blog, as well as in Washington Principal Magazine.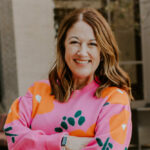 Julie Hinshaw
DIRECTOR OF ELEMENTARY EDUCATION
Julie Hinshaw is CharacterStrong's Director of Elementary Education, where she oversees the creation and improvement of the PurposeFull People curriculum. She has over 15 years of experience in education and holds a M.Ed. in Administration. She served as a classroom teacher in grades 3-8, led her middle school campus to be recognized as a National School of Character, and was recognized as her district's Teacher of the Year. Julie also worked for 2 years as a district-level social-emotional learning coordinator, supporting 10 campuses in their whole-child programming and leading professional development. Julie has been presenting on character development at the district, state, and national level for over 5 years. Her passion is rooted in using education as a vehicle to make the world a better, kinder place!
Explore Our Webinar Library
Stay up-to-date on the latest webinars
Subscribe to CharacterStrong webinars here.